Following basic sewer maintenance and learning about major hazards that cause sewer back up Montreal will help you prevent emergencies and overflow in your sewer line. Sewage back up in Montreal is a problem that can be frustrating and stressful. While quick remedies may free up some of the blockage contributing to the back-up, failing to address the main issue could lead to even bigger and damaging problems in the long run. Sewage leaks and back-ups could end up damaging your walls, floors, furniture, electrical systems, appliances, and other precious possessions. What's even more alarming is that exposure to sewage can be a major health hazard due to the harmful, disease-carrying organisms that come with sewage water.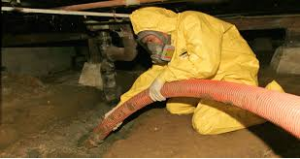 To prevent sewer back up Montreal, it is important to know about possible causes of problems such as blockages due to foreign objects within your pipelines (grease, products, etc.) as well as structural defects and other sewage line issues. Fortunately for home owners, there are plenty ways that you can prevent sewage back up Montreal and avoid the costs associated with it, starting with doing away with improper grease and waste disposal:
Grease is one of the major causes of pipeline blockage. What seems like liquid, flowing and harmless when poured down the drain, can actually cause a build-up of hardened fat that could clog up your pipes and cause other solid waste products to create even more blockage. While drain and pipe treatments do exist to help clear grease, oil, and fat blockage, preventing these kinds of back-ups is a lot easier and cheaper if you don't pour grease down the drain in the first place.
Insert drain strainers, baskets, or any other type of drain trap to help catch solid food and other objects that can cause sewer back up Montreal. To keep toilets from constant clogging, never flush feminine products, hazardous household chemicals, cloth rags, paper towels, and diapers down the toilet.
Clean drains on a regular basis with drain cleaners and similar products and flush pipes with a mixture of warm water, white vinegar, and baking soda at least once a month to prevent sewage back up Montreal. Periodically conduct an inspection of your sewer and plumbing system to avoid service problems.
Water Damage Montreal is an IICRC certified firm with over 10 years of experience. We operate 24/7 and guarantee to be onsite within 45 minutes for all water damage emergencies in Montreal. We specialize in emergency water damages, flooded houses, flooded basements, sewer back up and frozen pipes. Speak to a water damage expert by calling us at 1-888-551-0514.